TPCU

Pollution Control Unit
| | |
| --- | --- |
| | Call 800-476-5888 or Email for Pricing |
The ThermoTek Pollution Control Unit, TPCU Series, is designed specifically for the removal of smoke and grease particles from the air stream of commercial kitchen exhaust systems and to eliminate or reduce odor to an acceptable level if equipped with the optional odor control section. The TPCU is designed for use with a ThermoTek high efficiency self-cleaning or baffle ventilator but may be used with other high efficiency exhaust hoods.

The typical TPCU includes a washable steel pre-filter and disposable, high efficiency, (MERV 15) media filter. A HEPA final filter module is available for smoke control, and odor control is handled via an optional 50/50 blend carbon/permanganate module. Sizes range in capacity up to 20,000 CFM. The TPCU is ETL listed to standard UL710 and is suitable for indoor or outdoor installations.
Constructed specifically to meet kitchen exhaust duct standards.
Optional Odor Removal Module.
Optional HEPA Filter Module.
Suitable for indoor or outdoor installation.
Unit may be shipped in one piece or in sections to facilitate entry and installation.
Optional Pre Filter Section
Pre-engineered for the most efficient and cost-effective systems.
Listed by ETL Testing Laboratories, assuring acceptance by local building officials.
Service network of over 100 factory trained agencies responding to your service needs.
Two year parts warranty.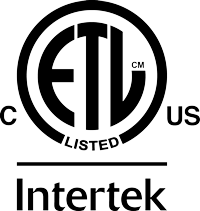 The TPCU Series has been certified by ITS. This certification mark indicates that the product has been tested to and has met the minimum requirements of a widely recognized (consensus) U.S. and Canadian products safety standard, that the manufacturing site has been audited, and that the applicant has agreed to a program of periodic factory follow-up inspections to verify continued performance.
Model TPCU is ETL Listed under file number 103624182COL-001 and complies with UL710, ULC710, ULC-S646 and ULC-S647, and UL-8782 Standards.
Models TPCU are UL listed under project number 4787163176 and complies with UL1978, ULCS662 Standards.